War, Justice, and Nonviolence: Perspectives and Paradoxes
NH Humanities presents Kent McConnell, Wednesday, May 18, 7:00 PM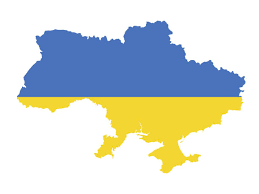 How and why are wars fought? What is a just war? Historian Kent McConnell will guide us through these challenging topics, which are especially pressing in light of the war in Ukraine and the possiblity of a wider global conflict. This program is part of Oyster River Community Read's Community Conversations on the Crisis in Ukraine. For a complete schedule visit ORCRead.org.
Friends of the Library Book Sale
Saturday, May 21, 10:00-1:30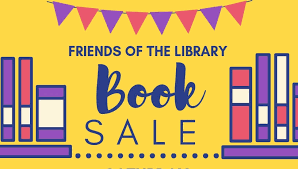 Do You Have Books to Donate?
Donations Accepted May 14, 15, 18 (See details Below)
Drop off gently used books with a volunteer during the following times:
Saturday, May 14, 10:00-1:30
Monday, May 16, 3:00-5:00
Wednesday, May 18, 1:00-4:00
We kindly ask that you do not bring items outside of these times. Also, textbooks, encyclopedias, water damaged or mildewed items not accepted.
Plant Walk on the
GatSaturday, May 21, 10:00
Two New Children's Programs
Wednesday's in May!
Join us for 2 new children's programs:
Yoga Story Time- Wednesdays at 11:00- Bring a yoga mat or a blanket and join Miss Kayla for books, movement activities, and yoga!
After School Lego Club- Wednesdays at 3:30- Drop in to free build with Legos or try one of our Lego challenges!
Daytime Book Group
Monday, May 23, 3:30 PM
Join us in person or via Zoom for a discussion of Eighty Days: Nellie Bly and Elizabeth Bisland's History-Making Race around the World by Matthew Goodman. If you'd like to join us virtually, contact us at 743-1400 or library@madburylibrary.org and we'll send you the link. We have multiple copies of the book available for check out, and new members are always welcome.
We Got a Grant...
And Madbury will have a preschool playground!
After many months of planning, we are excited to announce that the library has been awarded a grant for just over $14,000, to install a natural playground outside the Children's Room. The funds are part of the American Rescue Act Plan (ARPA) and the award comes from the Institute for Museum and Library Services and the NH State Library, The grant funds will be combined with other money raised--especially Lorraine Morong memorial funds--to create a story time circle near the building and a full outdoor play and learning space.
Read the full press release here.
Writing Group is Back
Join us the first Wednesday of each month at 6:00 PM
Do you have a story, poem, essay, or even a play to share? This easygoing group is eager to welcome you on Wednesday, April 6.
Story Trail
New Story Trail Coming in May!
It won't be long...just a little trail maintenance and dry weather and we'll be ready for another Story Trail season. First up, Crunch the Shy Dinosaur.